Whitney Museum of American Art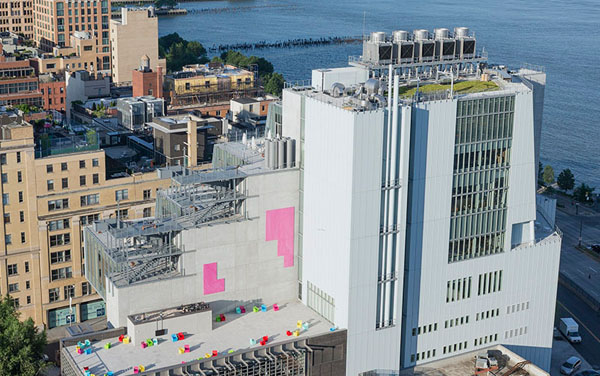 Marley New York was excited to play a role in revamping the Meatpacking District with the construction of the extraordinary Whitney, which opened in May 2015. Follow this link to view a time lapse video of the build. Custom Marley NC towers were incorporated into the rooftop architectural details and helped the museum transform the industrial Manhattan neighborhood into one increasingly celebrating culture and contemporary art. The Marley NC's high efficiency and low maintenance will support the Whitney and its artists' progress for decades to come.
Photo collection: Whitney Museum NC Photos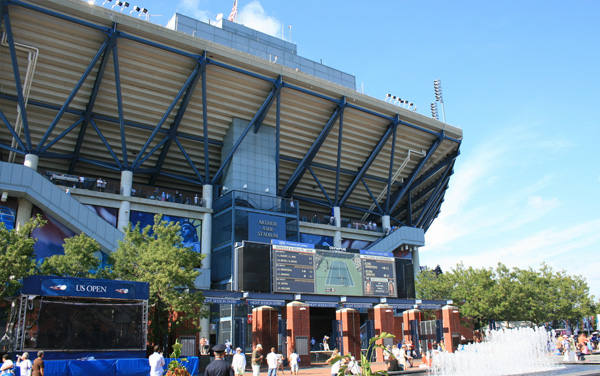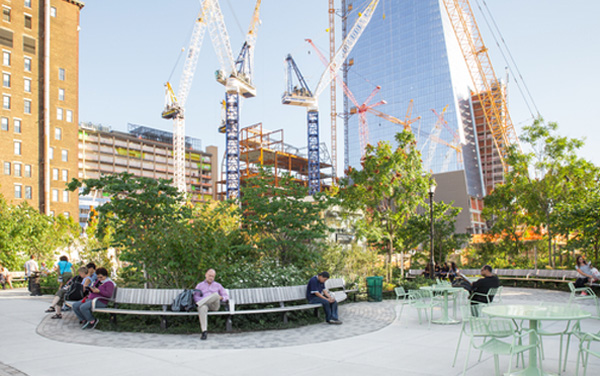 The Hudson Yards project is redefining the skyline of Manhattan. Marley's unique plume-abated design with Ultra Quiet fans assure that the cooling towers are supporting the onsite CoGen plants and micro grid.
Cooling Towers with Custom Components
For a challenging project in a trendy New York residential district that specified noncombustible cooling tower components, the Marley cooling tower included copper distribution piping, stainless steel drift eliminators and stainless steel fill.